Over the years, our Chinese learning materials for kids collection has grown into a Chinese learning resource bank, with eBooks tackling different aspects of Chinese learning for kids. The eBooks can be categorized into the following groups: Chinese learning textbooks and/or workbooks, Chinese learning must-haves, useful learning materials, Chinese children's poems or chants, and theme-based learning packs.





Next let me walk you through them by category.
CHINESE LEARNING TEXTBOOKS AND WORKBOOKS
These eBooks are the ones that can be used as textbooks containing units as well workbooks that help kids review and practice what they learn in a fun way. Have a look: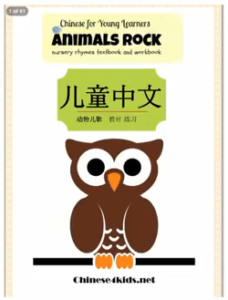 This eBook has 12 units featuring 12 animals.  Each unit has a worksheet to practice the Chinese word for the animal, a nursery rhyme and a practice worksheet. Children can color, trace and interact, which is super fun for children.
In addition, you get 2 bonuses:
#1. English version of the Chinese nursery rhymes:  this is especially good for non-native Chinese students.
#2. Key Vocabulary Flashcards: this additional learning tool helps children to practice the vocabulary with ease and fun.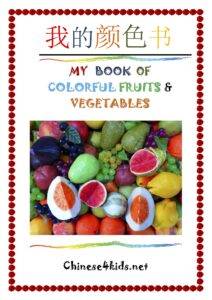 This book features two important topics for Chinese language learning, colours, fruits and vegetables. The 6 mini books can be cut off and assembled by students. Then children can read, draw, colour the mini books and carry them in their pockets. For each mini book, there is an engaging worksheet which not only reiterates the key vocabulary, but also provides chance for students to practice "likes" and "dislikes". On top of this, students can make simple sentences expressing "like" and "dislike".
This eBook also contains activity sheet such as memory games so to help children learn the vocabulary with fun.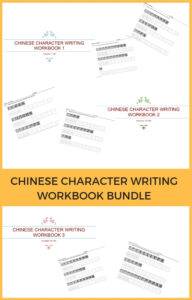 Writing Chinese character requires practice. For a Chinese character, each stroke is arranged in a certain order. Writing Chinese characters has to follow the right order. That's why it takes time to learn Chinese character writing, in the right stroke order and make it look good. This Chinese Character Writing Workbook is to help children practice the writing correctly.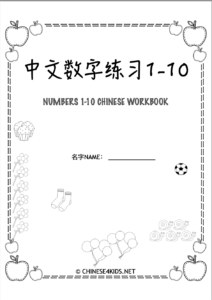 This eBooks is great for young Chinese learners to practice numbers 1-1o in Chinese via various fun activities. They can learn to write the Chinese characters, to count in Chinese, and to make the connections between the numbers and the Chinese characters.
CHINESE LEARNING MUST-HAVES
These are the eBooks are are really helpful at Chinese learning, not only for kids, but also for any beginning learners.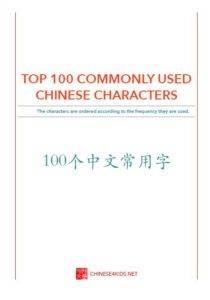 There are thousands of characters in Chinese. Top 100 commonly used Chinese characters are the basis to the whole world of Chinese characters, it is hence a must-have list for Chinese learning.
This Top 100 Commonly Used Chinese Character list shows the top 100 Chinese characters based on the frequency of usage. Mastering these 100 characters pave a good path to Chinese learning.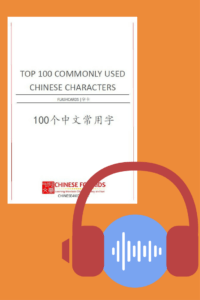 This is a supplementary learning material to Top 100 Commonly Used Chinese Character List. In addition to the list itself, this  pack contains flash cards and audio files which provides added value to make studying the Chinese characters more easily. This is a great-to-have learning material to help enhance the Chinese learning experience to the next level.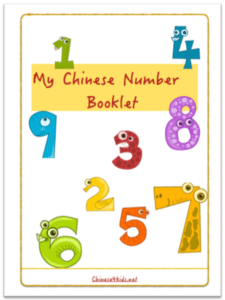 Chinese Numbers booklet features basic numbers as well as numbers used in different ways. As a reference, it is a must-have booklet for learning Chinese numbers.



CHINESE LEARNING GOOD-TO-HAVES
We have some high quality good-to-have Chinese learning materials. The eBooks listed below are good examples. You can choose based on your needs.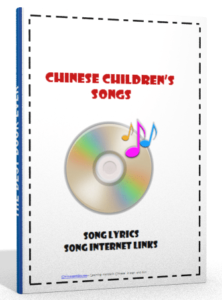 The easiest way to attract children's interest in Chinese learning is via children's songs. Music helps memorization and lyrics itself is the language learning material. This Chinese Children's Song Lyrics book is bring fun into Chinese learning.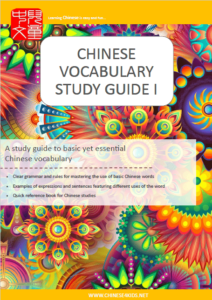 THEME-BASED CHINESE LEARNING PACKS
It has been proven that theme- based language learning is extremely effective. Learning the different aspects of one theme in several different ways makes the focused learning more comprehensive and meaningful for children.
In our store, we have already several theme-based Chinese Learning packs, and this list keeps on growing.  Here are some examples,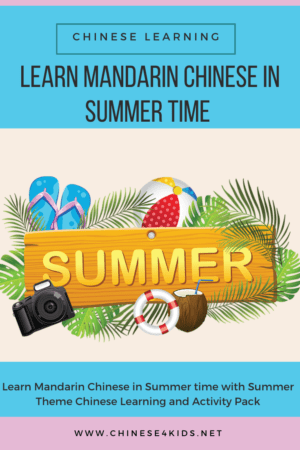 This summer theme Chinese learning pack provides different learning points for kids: Chinese summer theme vocabulary, a reading book, a children's poem and more fun activity worksheets.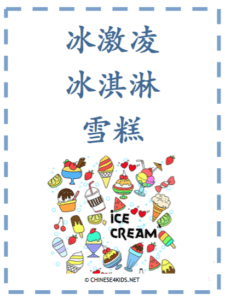 This learning pack includes the key Chinese vocabulary for ice cream and ice cream flavors. It also features a children's poem "I Love Ice Cream" and other activity worksheets. It is a great Chinese learning resources around ice cream.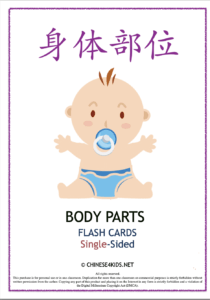 This Body Parts theme Chinese learning pack feature the body parts Chinese vocabulary with various learning materials for kids.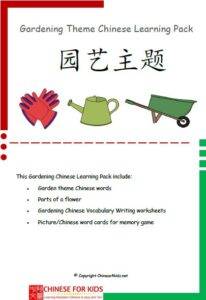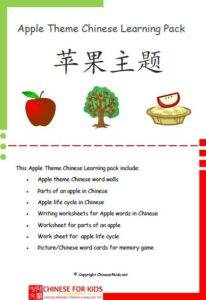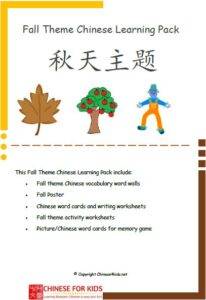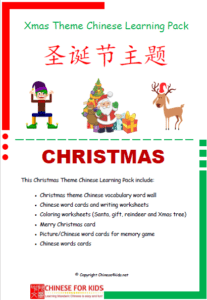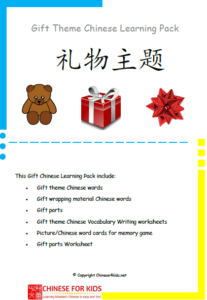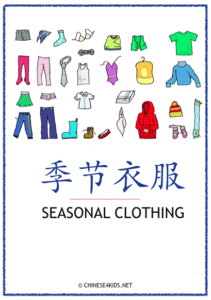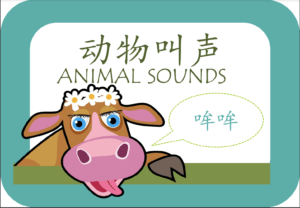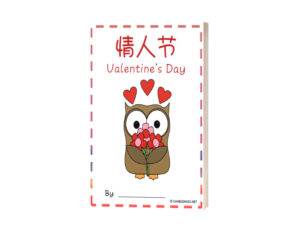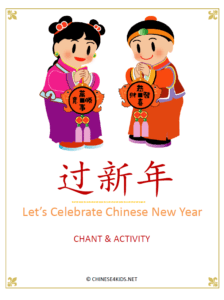 THEME BASED CHINESE VOCABULARY LEARNING PACKS
In addition to theme learning pack, we've also created a series of theme based Chinese vocabulary learning packs. In each pack, there are several learning materials tackling different need, for example, flash cards, word wall, quiz worksheet, audio file and video file.
The theme packs include the following:
We've also created a pack bundle which feature all the 12 themes, and at a better price.
CHINESE POEM FOCUSED STUDY
There are many beautiful children's poems or short articles that great for kids to learn. This collection is to help kids have a deeper learning of the poems from the vocabulary to expanded activities so that the kids can study the selected Chinese children's literature to a deeper level.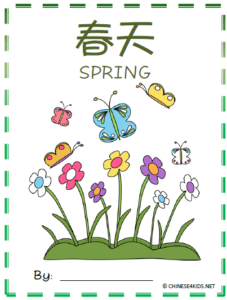 春天走来了is a beautiful poem describing how it is when Spring gets closer. This eBook is great to learn this children's poem at depth.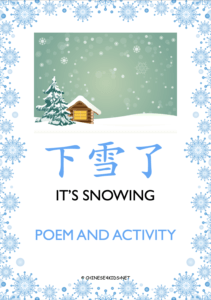 It's Snowing is a really cute Chinese nursery rhyme, great for a literature study for kids in winter.
We Wish You A Merry Christmas is obviously one of the well-known Christmas songs. This eBook teaches the Chinese lyrics and provides various learning activities, making learning the song super easy and fun.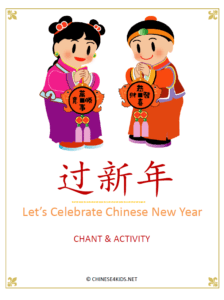 If you want to teach kids about Chinese New Year and its traditions, this is the perfect material. The chant lists all the customs Chinese people follow to prepare and celebrate Chinese New Year. Really useful for kids to learn.
SPECIAL EVENT CHINESE LEARNING ACTIVITY FOR KIDS PACKAGE
These eBooks are about certain special events such as end of year, Chinese New Year, Halloween and more.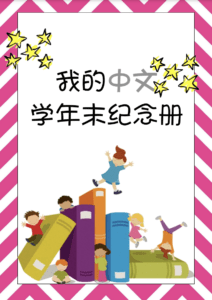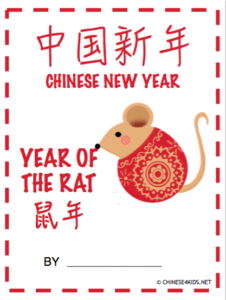 An eBook all about the Year of Rat in Chinese.
CHINESE YEAR OF THE PIG ACTIVITY WORKBOOK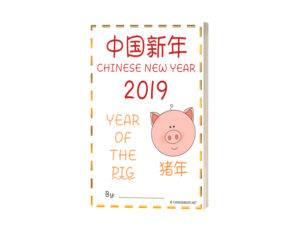 An eBook all about the Year of Pig in Chinese.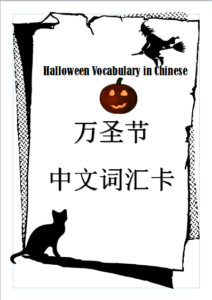 If you like this post, Pin It!