Chinese new year is coming, Feb 12, 2021, to be exact. Do you know which year it's going to be? It is the year of the OX!
On that day, we'll say goodbye to the year of the Rat and welcome the year of the Ox.
Following my little tradition (a learning pack for each year of Chinese zodiac animals, eg. Pig and Rat), I'm excited to announce the creation of the Year of the Ox Chinese Learning Pack for Kids.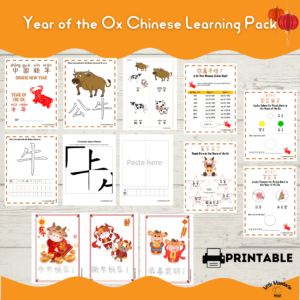 Let's have a look in detail at this 18-page activity pack.
Fun Facts about the Year of the Ox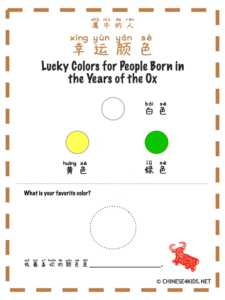 Some fun facts include the years of the Ox, lucky numbers, lucky colors, and lucky flowers.
Learn Chinese about 牛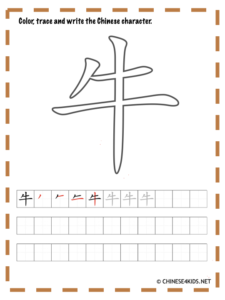 Kids can color, trace and write the Chinese characters.
or, they can learn the words with the flashcard.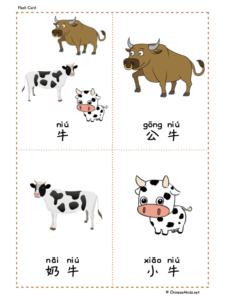 Activities
Several activities are included in the pack, for example,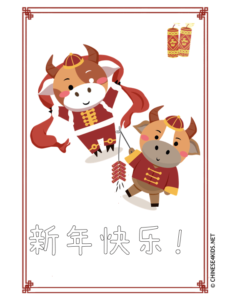 Chinese New Year coloring greeting card – kids can color the Chinese phrase, learn how to say it, and give it away as a cute gift.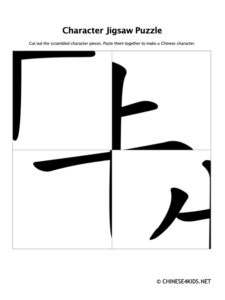 And, they can even play a jigsaw puzzle game. Cut the pieces off and put them together!
This Year of the Ox Chinese Learning Pack for Kids can keep kids busy for quite some time. Let them learn about the Chinese year and the year of OX. What's more important, let them have fun!
If you like this post, PIN IT!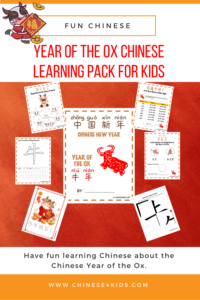 You may also be interested in: