Autumn is such a beautiful season: colors, harvest, weather change… One thing we can see everywhere is Pumpkins! That's why I created a Chinese learning pack around the theme PUMPKINS。
Let's have a look what we can help kids learn Chinese about pumpkins.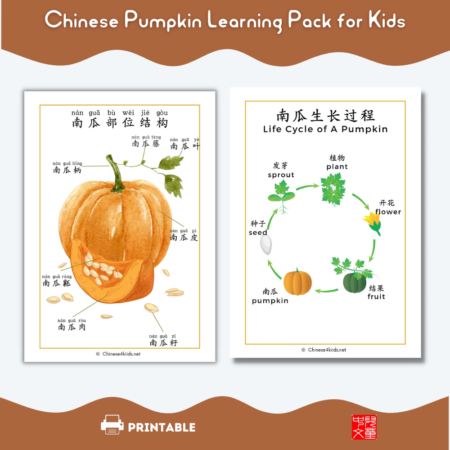 Anatomy of a pumpkin and the life cycle of a pumpkin
The anatomy of a pumpkin shows the different parts of a pumpkin, and the life cycle of a pumpkin shows each stage in the life cycle. These two posters do not only teach the key Chinese vocabulary, but also the general knowledge of a pumpkin.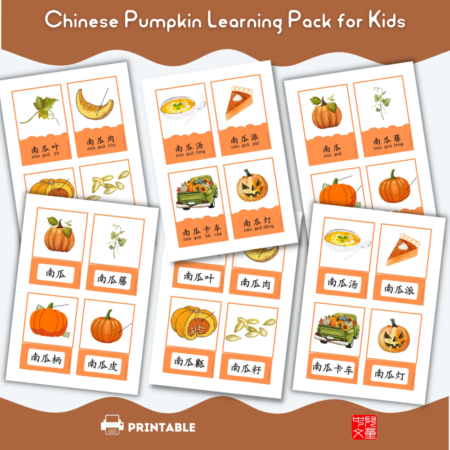 Pumpkin Montessori 3-Part Chinese Learning Flashcards
Use these flashcards to teach kids the Chinese vocabulary about pumpkins. We can also use this set of cards to have kids play games such as memory game.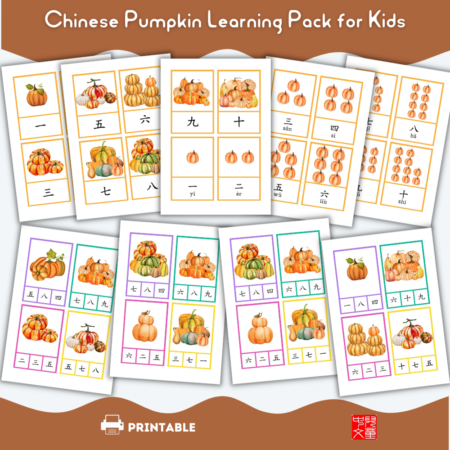 Pumpkin Themed Chinese Number Study
These number flashcards help kids learn about Chinese numbers as well as their pronunciation. The clip cards provide more opportunities to practice their understanding of the numbers.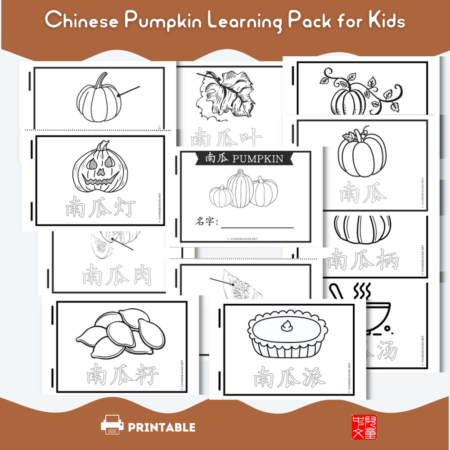 Color and Learn Chinese Vocabulary Book
The best way for kids to learn about Chinese vocabulary is to give them hands-on practice. Color and Learn Vocabulary book is perfect for this purpose. Kids color and learn the objects as well as their Chinese names through coloring. In the end, they can cut, assemble, and staple the coloring sheets into a book. Then they can carry it around and learn the vocabulary later.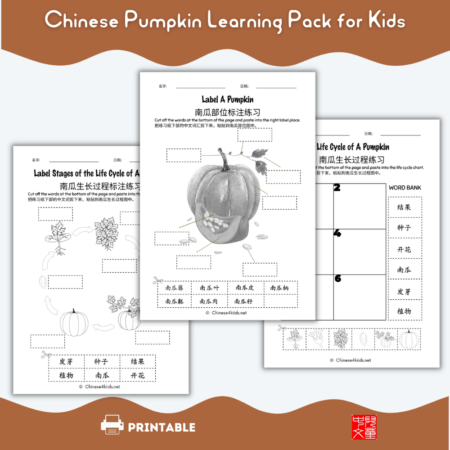 Anatomy and Life Cycle of A Pumpkin Worksheets
A good way to enhance learning is to work on them later. These worksheets are great for kids to output their learning through fun activities.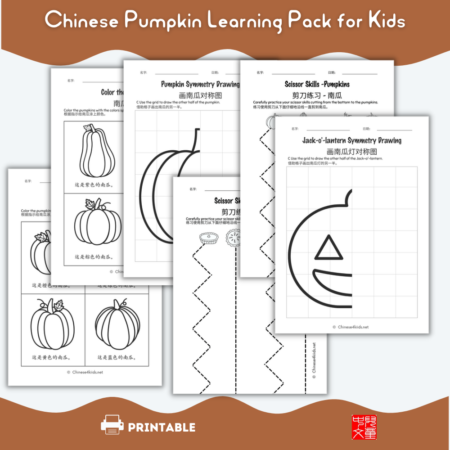 Pumpkin Worksheets
For kids to better learn, worksheets are definitely helpful. There are several worksheets inside the pack that provides fun activities for kids, such as scissor skills, color identification, symmetry drawing.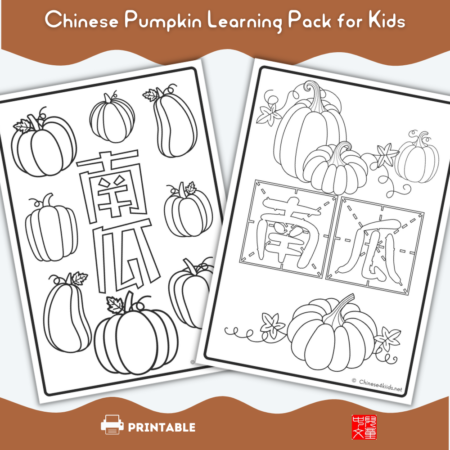 Chinese Pumpkin Coloring Pages
All kids love coloring. These easy pumpkin-themed coloring pages are great for kids to spend some time having fun and learn the words of Pumpkins in Chinese.
Where to Get This Learning Pack
Pumpkin Chinese Learning Pack for Kids is available in our eBook store. If you are a member to our Chinese4kids Membership, you can get this pack for free if you join Now.
If you like this post, share it!