Everybody knows about pandas. Kids especially love them. Well, admit it: they are just so easy to love.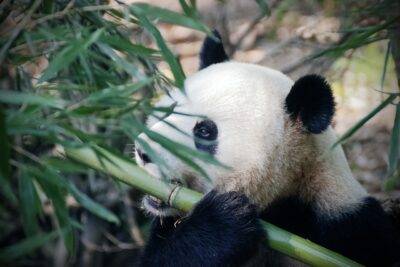 Their eyes are the most adorable ones that you'll melt when you look into them. When they roll and turn, or when they eat bamboo, they are just so cute. Giant pandas are such magical creatures of nature. I just can't help smiling even when I just look at a picture of them.
If you are a big fan of giant pandas just like I am, you'll find the following items adorable. If you have somebody (kids or people with a child at heart) who happens to love pandas too, you'll probably have a good idea what gift to give.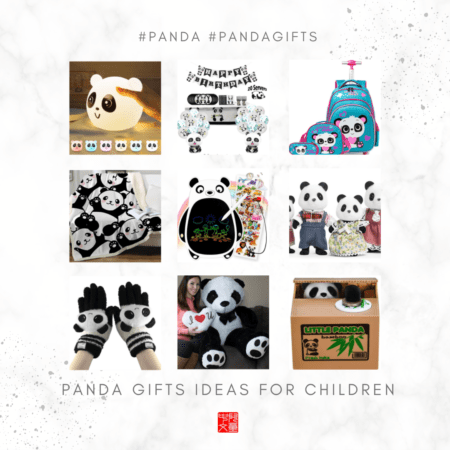 5 Foot Giant Panda Bear Ultra Soft
Nobody can resist a huge giant panda ultra soft stuffed animal. How cozy it is to lay against this puffy friend who is there for hug and love.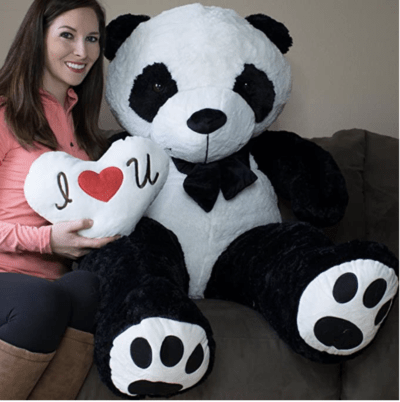 S925 Sterling Silver Cute Animal Panda Pendant Necklace for Women Teen Girls Panda Lover
This panda pendant necklace is a great gift for Mom, daughter or friends for any event: birthday, holiday, etc.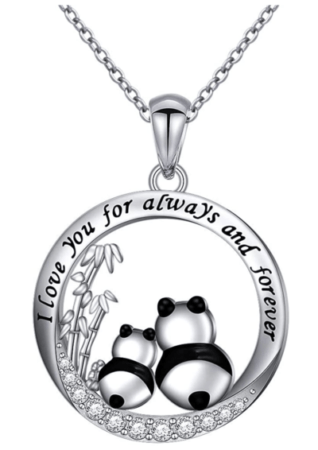 Kids Night Light
Isn't it cute to have a light nearby? A light that takes the panda shape and gives out tender soft light for reading, sleeping, or simply adding an atmosphere to the room?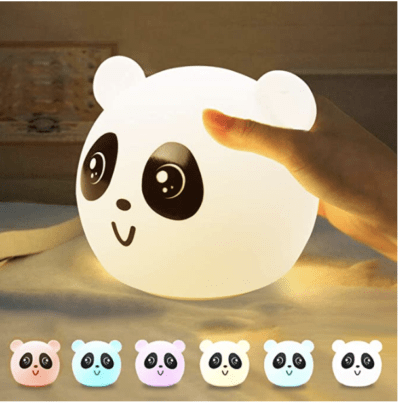 Panda Stealing Money Bank, Piggy Bank for Kids
What a clever idea to make a panda hide and "steal" the coin you want to save? If you want your child to start saving, this one is a great help.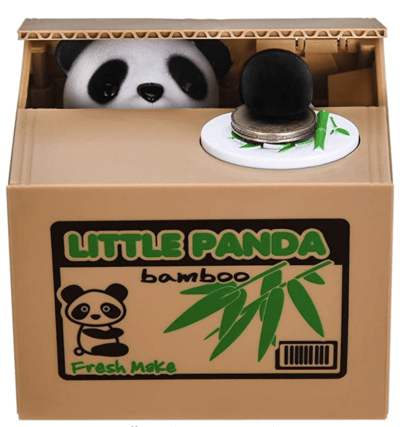 Little Girls Panda Long-Sleeved Pajamas Set
Basic but girls like wearing it especially when they love pandas.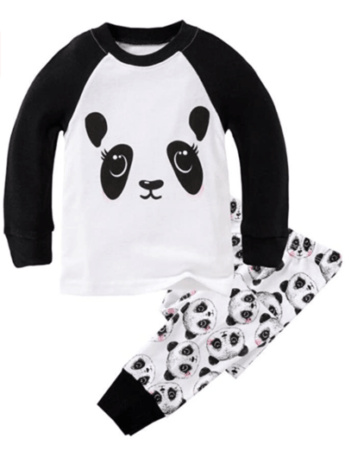 8 Pieces Panda Figurines Cute Panda Toys Panda Cake Decoration Mini Panda Cake Decoration for Party Supplies
If planning for a panda-themed party, this set of cute panda cake decoration surely bring joy to the birthday boy or girl.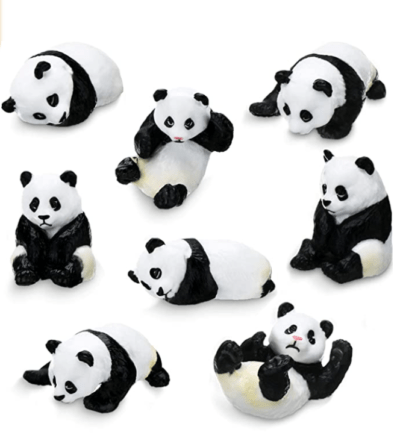 Panda Birthday Party Supplies
Here is everything you need for a Panda birthday party, from banners to balloons, from paper plates to cups… Have a great time!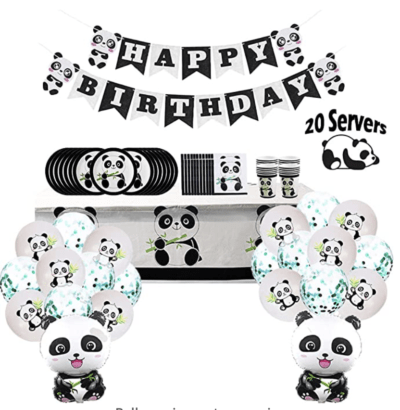 Panda Throw Blanket
Who doesn't like a soft panda throw blanket?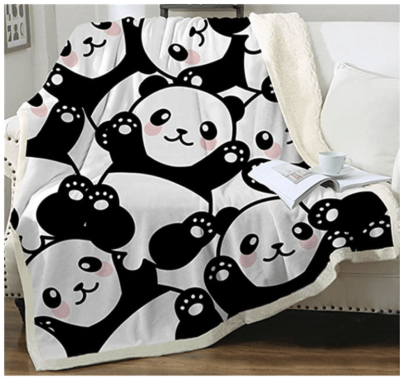 Girls Panda Costume
Dress up your little girl into a cute panda. Love it.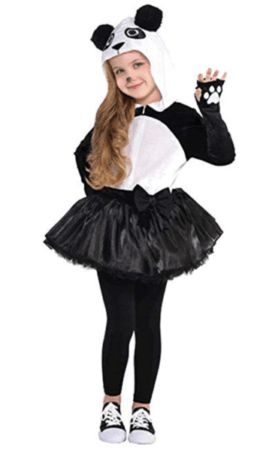 Hion LCD Writing Tablet 8.5Inch Colorful Doodle Board
Easy to carry around, draw and write anytime. If your child likes doodling, this one is super to have as s/he can enjoy doodling anywhere, in the car, at a restaurant, in a playground… you name it.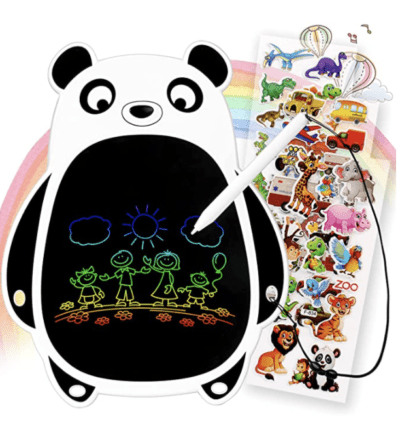 Kung Fu Panda: 3-Movie Collection [DVD]
Who hasn't watched it? If it's you, you need to watch them!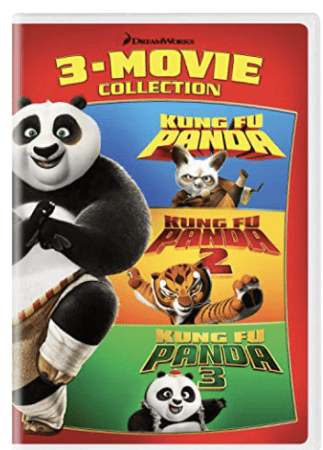 These Panda family figures are so cute.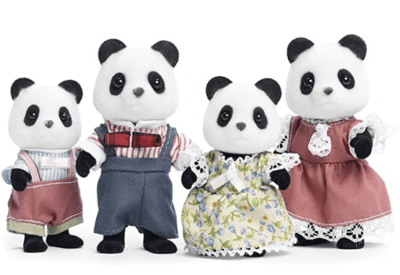 Girls Boys Rolling Backpacks Kids Backpack with Wheels
This set of backpacks with wheels are just lovely for trips or schools.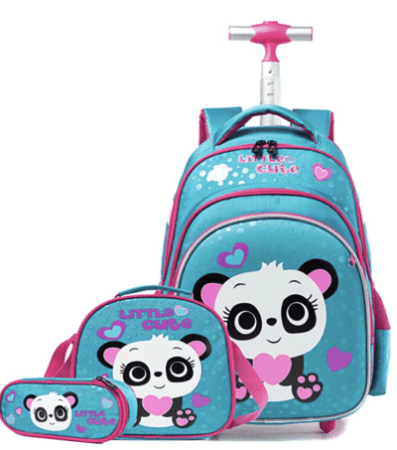 Chala Striped Panda Work Tote
Teens love this tote bag.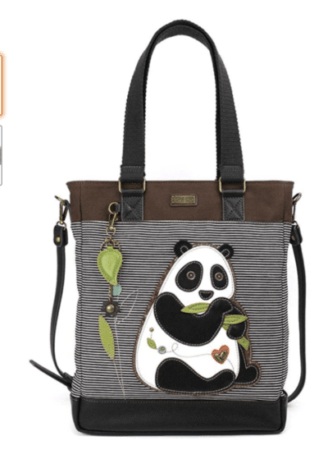 Cute Panda Winter Wool Touchscreen Gloves
Right ones for the cold weather. Touchscreen function makes it a must to have.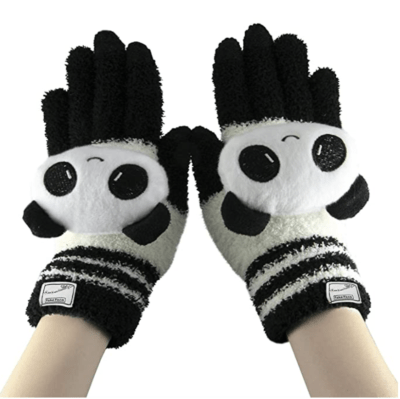 Which one is your favorite?
Note: this post contains affiliate links.
If you like this post, PIN IT!