During the progress of Chinese learning, a student needs various practice notebooks. From Hanyu Pinyin handwriting, Chinese character handwriting, Chinese vocabulary learning, to simply Chinese story writing, there are notebooks designed for these purposes. As 2022 is the year of the tiger, here is a collection of tiger-themed Chinese study notebooks for you:
Tiger-themed Chinese Pinyin Handwriting Notebook
This type of notebook is great for students who are learning Chinese pinyin. With this notebook, they can practice pinyin handwriting.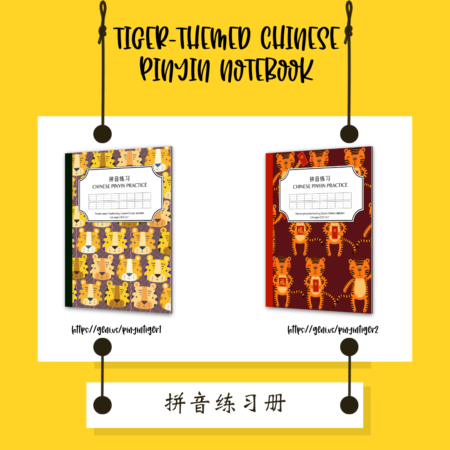 Chinese Character Handwriting Tianzige Notebook
When the students learn Chinese characters, they need to practice writing them. This notebook provides the opportunity for them to practice using Tianzige as the guide to pay attention to the layout, structure, and look of their writing.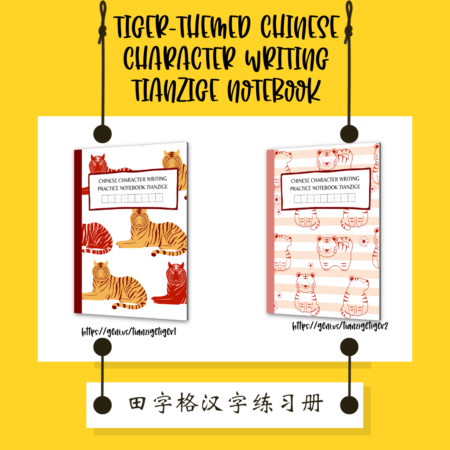 Chinese Pinyin & Character Handwriting Pinyin Tianzige Notebook
This notebook is useful when a student is learning both pinyin or Chinese characters. A handy way to learn Chinese characters and their pronunciation.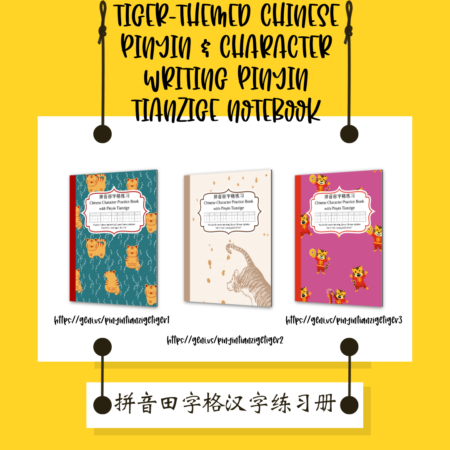 Chinese Primary Composition with Pinyin Tianzige Notebook
This notebook is the right one for young Chinese students who have learned pinyin and started to write simple Chinese sentences.
This notebook has half a page space for drawing and the pinyin is to mark the pronunciation of the sentences and the tianzige is for writing sentences.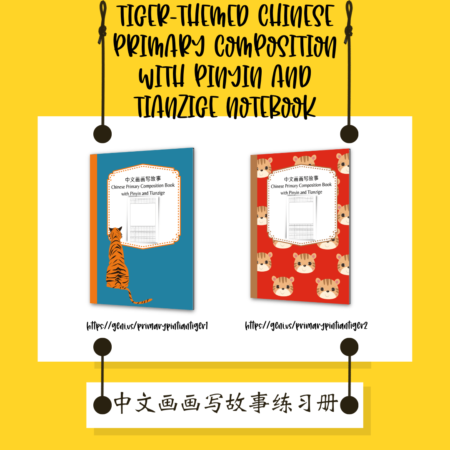 Chinese Primary Composition with Tianzige Notebook
This notebook is also great for young Chinese learners to start writing stories in Chinese. They can draw as well as write in simple sentences.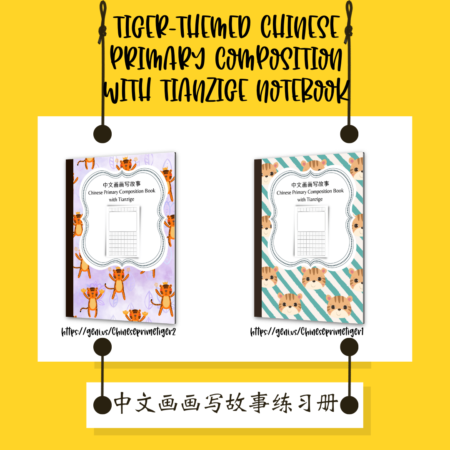 Chinese Square Grid Writing Notebook
As soon as a student can write Chinese sentences, this notebook is perfect for them to practice Chinese writing. The square grids help write the characters in the right place and keep them look neat.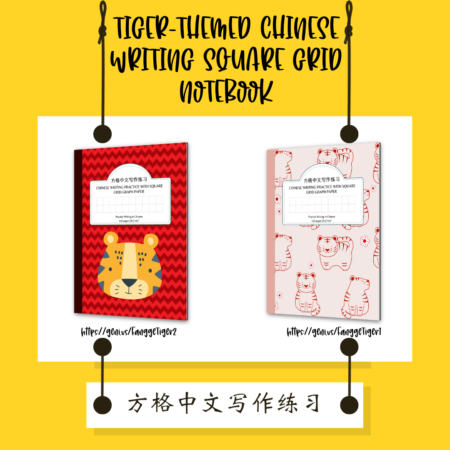 Chinese Vocabulary Study Notebook
This large vocabulary learning notebook is a simple but effective companion notebook for a Chinese language student. Each entry allows learners to write down the character, its pinyin as well as its meaning. It also allows the learners to write down the stroke writing sequence of the character as well as word and sentence examples. It's an excellent gift for any Chinese student.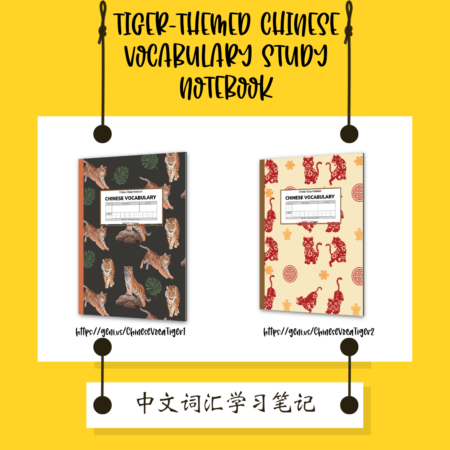 If you like it, PIN it.