Easter is a wonderful time to celebrate with family and friends, and it can also be a great opportunity to learn Chinese with your kids. Whether you're spending Easter at home or traveling, here are some fun activities you can do with your kids to improve their Chinese language skills.
Make Easter Crafts in Chinese
Making Easter crafts is a great way to engage children's creativity and teach them new words in Chinese. For example, you can make Easter eggs with different colors and patterns and practice Chinese words for colors and shapes. You can also create bunny ears or other Easter decorations with Chinese characters or phrases, such as "复活节快乐 Happy Easter" or "春天来了 Spring is Coming".
Read Easter Books in Chinese
Reading books is a fantastic way to expose children to Chinese language and culture. You can choose Easter-themed books in Chinese and read them together with your kids. Some recommended books include 女孩的复活节 , 科妮和复活节兔子, 比得兔寻找复活节彩蛋
Watch Easter Movies in Chinese
Watching movies is a fun and relaxing way to learn Chinese. You can choose Chinese-language movies with Easter themes, such as "Kung Fu Panda 3" (功夫熊猫3) or "The Monkey King" (西游记之大闹天宫). You can also find Chinese-language versions of popular Easter movies, such as "Peter Rabbit" (彼得兔).
Practice Chinese Vocabulary with Easter Games
Playing games is a fun and effective way to practice Chinese vocabulary. You can create Easter-themed word games, such as word searches, crossword puzzles, or matching games. For example, you can create a word search with Chinese words for Easter-related objects, such as 彩蛋eggs, 兔子bunnies, 花flowers, and 巧克力chocolates, etc.
Learn Qingming Traditions in China
While Easter is not widely celebrated in China, there are still some interesting Easter traditions in different regions of China. For example, in Beijing, people eat "five-colored eggs" (五彩蛋) during Qingming Festival (清明节). In Hangzhou, people make "flower cakes" (花糕) during the Tomb Sweeping Day (清明节) and share them with their families and friends. Learning about these traditions can help children broaden their understanding of Chinese culture and language.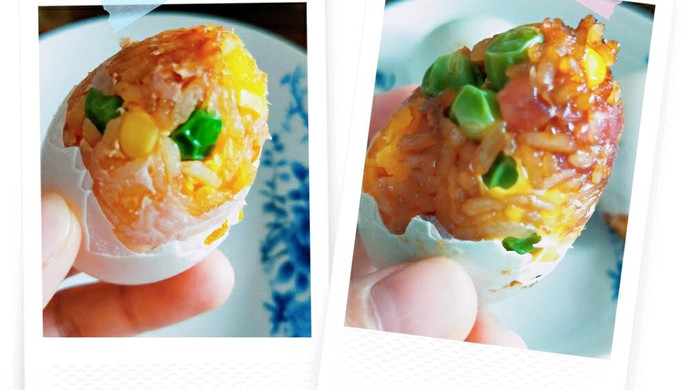 Photo credit: https://www.douguo.com/cookbook/1674234.html
In conclusion, Easter can be a great opportunity to learn Chinese with your kids. Whether you're making Easter crafts, reading books, watching movies, playing games, or learning Qingming traditions in China, there are many fun and engaging activities you can do to improve your children's Chinese language skills.
Happy Easter and happy learning!
If you like it, share it