As a Chinese proverb says "好的开端是成功的一半" (A good beginning is half a success), we want to get ready for the beginning of the new school year. Apart from back to school ideas  , let's have a look at some supplies you'll find useful for creating an exciting Chinese learning experience for your kids.
Note: all the supplies listed here are from Amazon so to make it easy for you to purchase. The links are affiliate links. Click on the images to visit the product pages. 
Chinese Writing Notebooks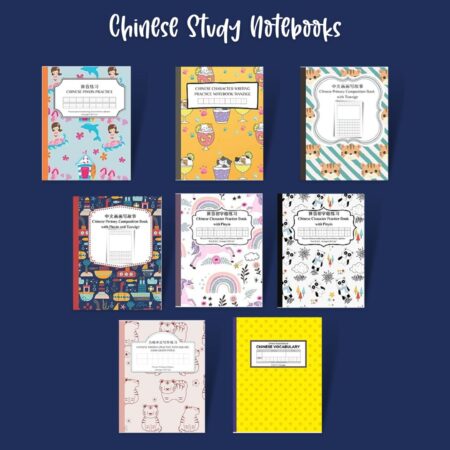 Learning Chinese needs practice. Blank Chinese study writing notebooks are essential to have for anybody who studies Chinese. There are different types of notebooks for students at various levels and serve for different purposes. You can find all sorts of notebooks from Chinese Study Books. Below you can find some samples of each type.
Pinyin Notebook

Tianzige Notebook

Primary Tianzige Notebook

Primary Pinyin Tianzige Notebook

Pinyin Tianzige Notebook

Fangge Square Grid Graph Notebook

Chinese Vocabulary Learning Notebook

Reusable Chinese Character Practice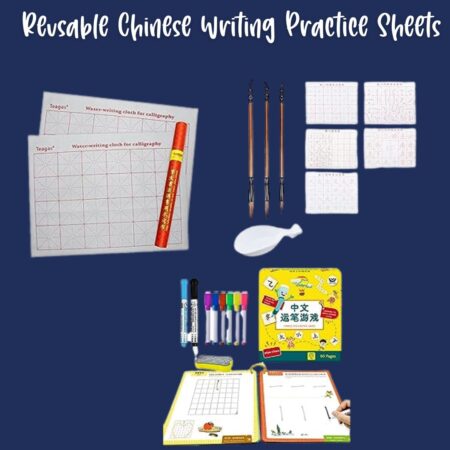 Reusable Chinese character practice cloth is super useful – kids can practice writing Chinese characters and then erase them for re-write. Here are some products you may find useful.
Teagas Reusable Chinese Calligraphy Brush Water Writing Magic Cloth for Chinese Calligraphy Practice
No Ink Chinese Calligraphy Set: Cloth Paper, Brushes, Water Dish

Reusable Activity Cards with 8 Dry Erase Markers

Chinese Character Blocks, Domino, and Magnets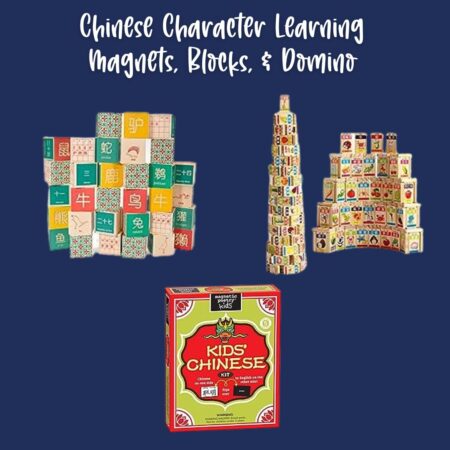 Kids' Chinese-Magnetic Poetry Kids
Chinese English Language Learning Wooden Blocks Domino

Uncle Goose Chinese Blocks

Pretend Toys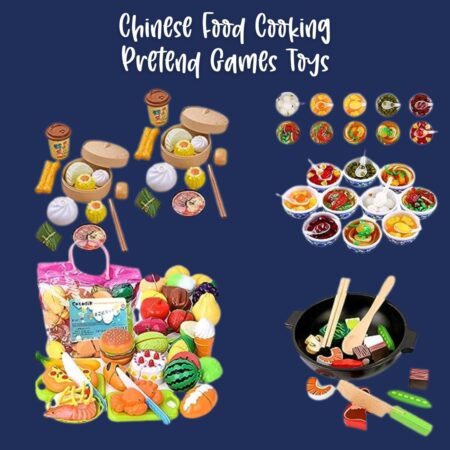 Pretend games, or role plays are great for kids to act out what they learn. To make pretend games realistic, we need some supplies. There are a lot of toys available in general educational/entertainment categories, so I'm going to only introduce Chinese food and cooking here.
Dim Sum Toy Steamer Buns Chinese Breakfast Toy

Chinese Play Food Blue and White Pottery Sweet Soup Syrup Noodle Bowls

Cutting Toys Pretend Food Fruits Vegetable Playset

Chinese Finished Restaurant Casserole Vegetable Hot Pot Food Toy

For Educators and Homeschoolers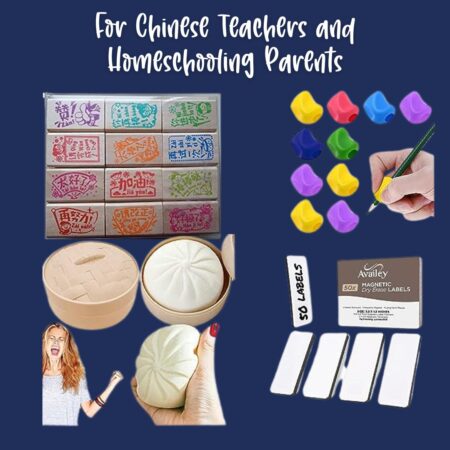 Teachers and parents need some simple but cute supplies to make Chinese learning fun. Here are some ideas:
Motivational Stamp Set
Handwriting Aid Grip Corrector

Baozi Squishy Fidget Stress Relief Toy

Magnetic Dry Erase Labels – Reusable Strips for Classroom Home Office
You can write Chinese characters, words, even short sentences on them, put them on your fridge or whiteboard, and reuse them again and again.

Chinese Traditional Games for Chinese Classroom, or Learning Corner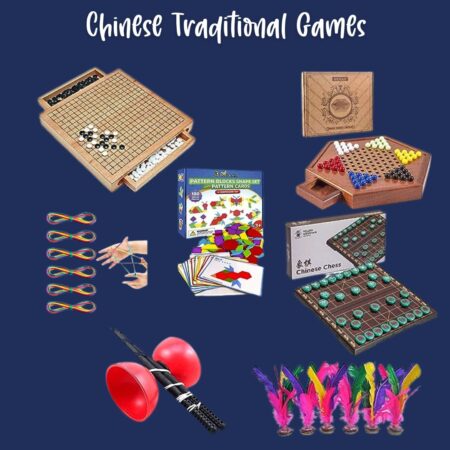 It's always a good idea to have some Chinese traditional games available in your classroom or Chinese learning corner at home. Playing the games help expose your kids to Chinese culture and tradition, which is part of the learning experience. You will find the following games both entertaining and educational.
Chinese Checker
Chinese Strategy Chess Game – Weiqi
Chinese Chess (Xiangqi) Magnetic Travel Board Game Set

String Hand Game

Kick Shuttlecock Chinese Jianzi

Chinese Yoyo Diabolo Toy

Tangram Puzzle

Dictionary Pen Scanning Translator Language Learning Device Voice Translation Instant Reader for Chinese Learners Portable

Other Fun Little Things
China Jumbo Country Map Magnet

Ramen Fridge Magnet

Classic Finger Traps, Chinese Bamboo Toys

Fortune Cookie Erasers for Kids

If you like the post, share it!