It's back to school time. New and current students are coming to your Chinese classroom. The following 3 steps will help you make a great great impression. 
Step 1: Decorate Your Chinese Classroom
A key to a positive Chinese learning experience starts with a fun and friendly classroom setup. The purpose of setting up a classroom beforehand is to help you support positive classroom behavior, as well as remind students of key vocabulary. 
Let's start with a Welcome Bunting – how amazing it is for a kiddo to see a welcome sign when entering the classroom?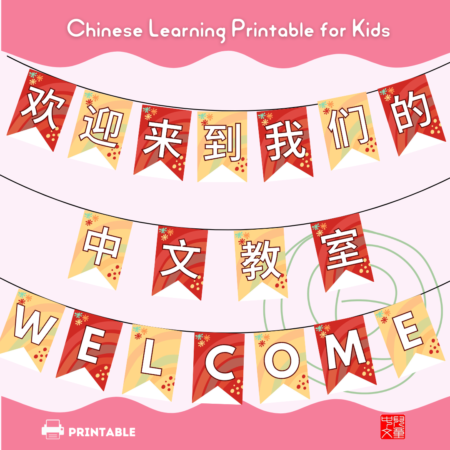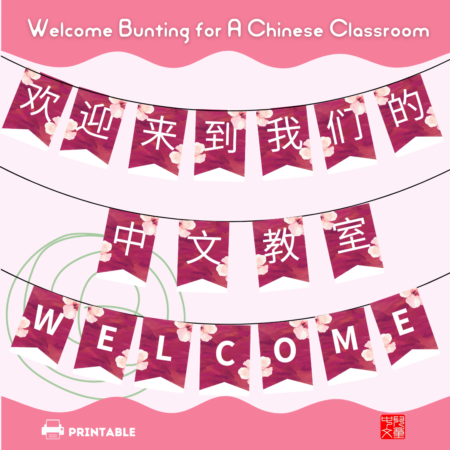 Educational Chinese language posters such as Numbers, Colors, Shapes, Days, Season, Weeks, Time, etc. are great to serve as an information source as well as a wall decoration.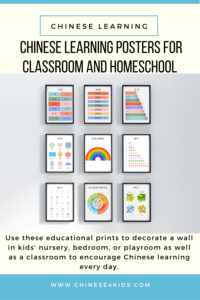 Label the supply cubbies or trays with both Chinese and English labels – that shows students there is a learning opportunity everywhere in the classroom.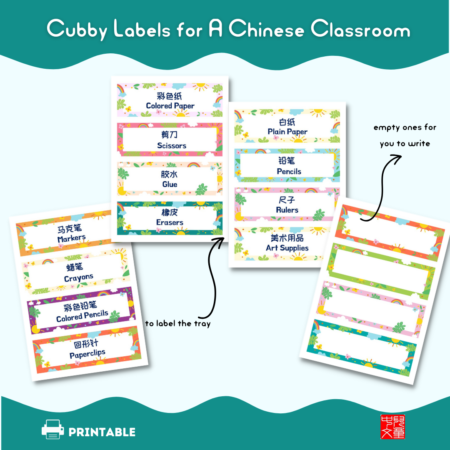 Classroom Rules Poster and Voice Level poster are great behaviour monitoring tools for helping you set up expectations for students.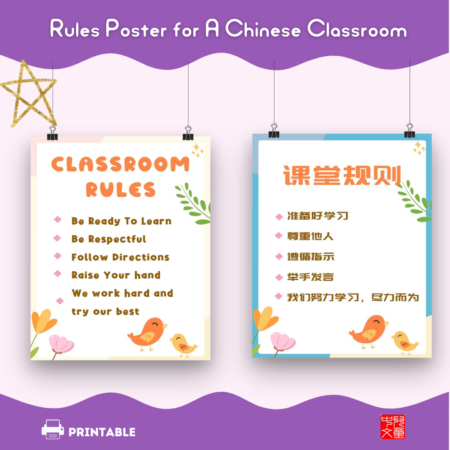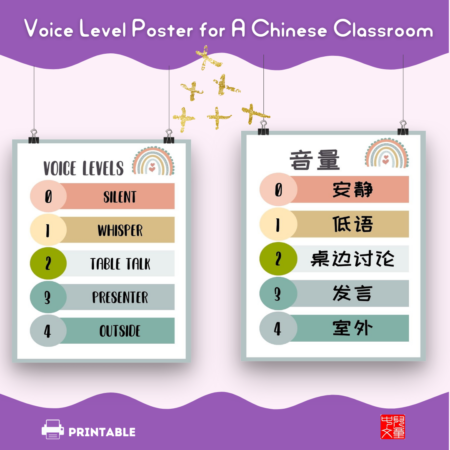 Set up an interactive daily calendar in the classroom so that students can practice the weather, weekdays, dates etc. information in Chinese on a daily basis.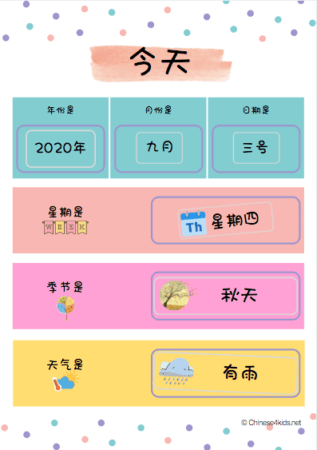 What's more, you may also want to put on some inspirational posters to motivate students to try, to learn, and to succeed. 
Step 2: Organize Your Teaching and Students' Learning
A teacher's job is not only teaching, period. There is so much more information a teacher needs to know on top of teaching, for example, parents' contact, students' birthdays, school assemblies, etc. Teaching itself also needs organization: planning, reflection, homework tracking, grading, attendance… all need to be recorded and kept on file. 
For example, if you want to encourage positive behaviors or good performance, you may want to incorporate a rewarding system using Rewards Charts like the ones below: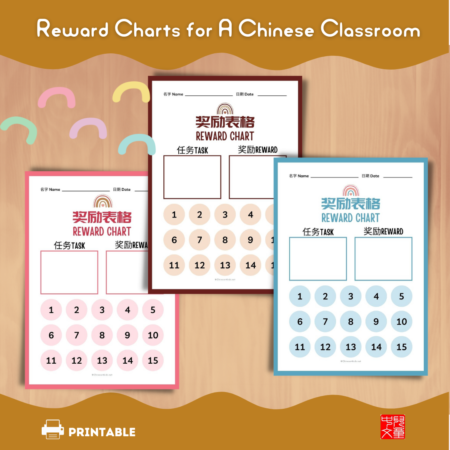 What's the key to stay organized?
Planning in one place. Keep all the records in one place. A teacher planner will serve this purpose well. An additional binder to collect all the teaching and learning materials along the way will be very useful as well. If you are doing Chinese homeschooling, you still will benefit from a Chinese Learning Homeschooling planner. 
Teaching starts with a lesson plan. A lesson plan lists date, topic, lesson, lesson objectives, focus, resources and materials required, steps and activities, and assessment. It is the basis of a good lesson. And by keeping all the lesson plans, you can easily go back and see what topics have been covered and what needs to be revisited, and so on. 
We do have a free Chinese Lesson Plan Template for you. 
Step 3: Plan First Day Activities
As a Chinese saying goes, "A good beginning is half a success. " So the first day of the school year is crucial for setting the tone of the class, getting to know your students and letting them mingle with each other. 
There are many icebreaker activities available online that you can use. Some simple games like tossing a ball are great for students to get to know each other. To be more specific, toss a ball to a random student in the class, introduce yourself and ask for his name, eg. "My name is Sophia, what's your name?" Then ask him to toss the ball to another student, and do the same thing. If the name is already mentioned, greet the student, "Hi, Mike! I'm Sophia." Run the game for a couple rounds until everyone knows each other's name. 
Another good activity is for the students to work on All About Me worksheets, that would give the teachers a good idea of who they are. When they finish, the worksheets can be displayed on the bulletin board and all the students have an opportunity to get to know each other better. 
At the end of the first day, you can give out a First Day of School Certificate to your students just to make this day extra special.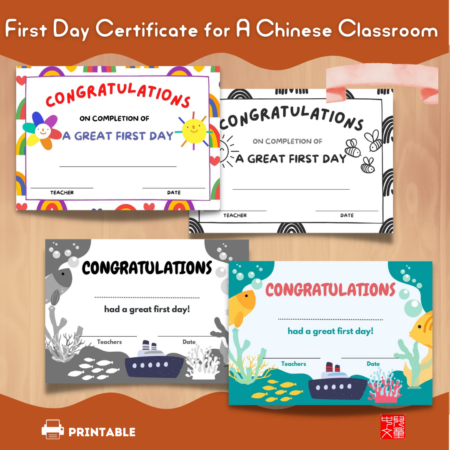 All the resources mentioned above:
Please share this post if you find it useful