Like colors, we see shapes everywhere in our world. Learning the basic shapes i is very important for any Chinese learners, especially children as they can associate shapes to the real life objects that they are learning at the same time. 
Basic Chinese Shapes
There are many shapes, and the most common ones are as follows:
圆形 circle

正方形 square

长方形 rectangle

三角形 triangle

椭圆形 oval

菱形 diamond

五边形 pentagon

六边形 hexagon

星形 star

心形 heart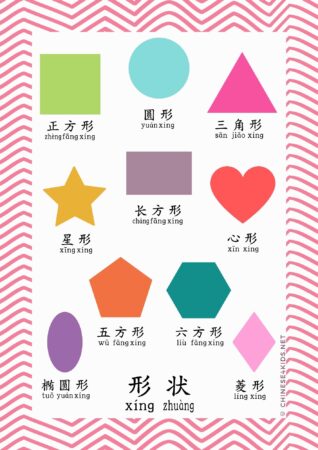 Real Life Shape Objects 
Everything is in the form of a shape, for example,
一块西瓜 a piece of watermelon – 三角形 triangle

钟 clock – 圆形 circle

风筝 kite – 菱形 diamond

星星 star – 星形 star

书 book – 长方形 rectangle

礼物盒 gift box – 正方形 square

鸡蛋 egg – 椭圆形 oval
Can you list more examples of various shapes? e.g. Which objects are the shape of Square?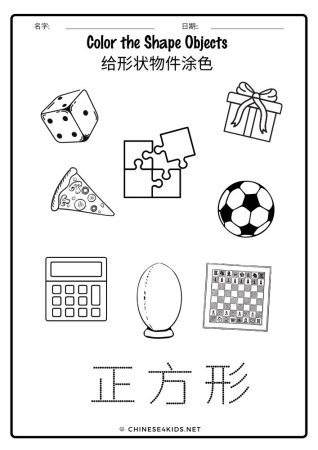 More Activities for Learning Shapes in Chinese
Apart from the vocabulary (maybe using flashcards), it would be great for children to do some exercise to strengthen their learning. We've created a workbook for this purpose: Learn Shapes in Mandarin Chinese Workbook.
Let's have a look at a couple more of the activities. Below are a couple of examples. 
Match the shapes with their corresponding Mandarin names.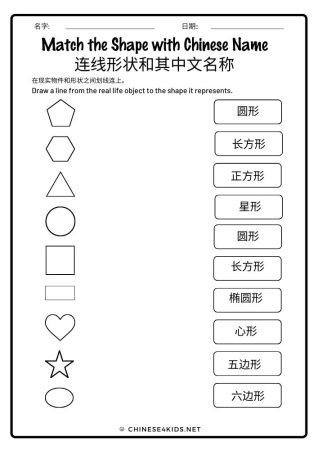 Trace  and write shapes and their Chinese names.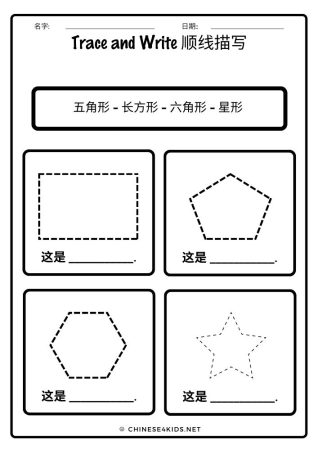 If you like this post, share it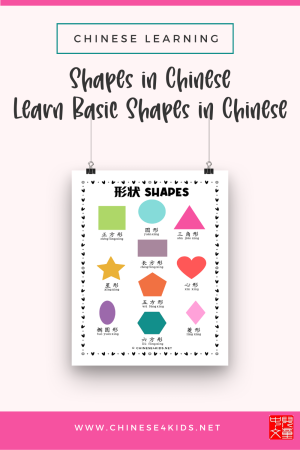 Resources You Might Be Interested